The Terrace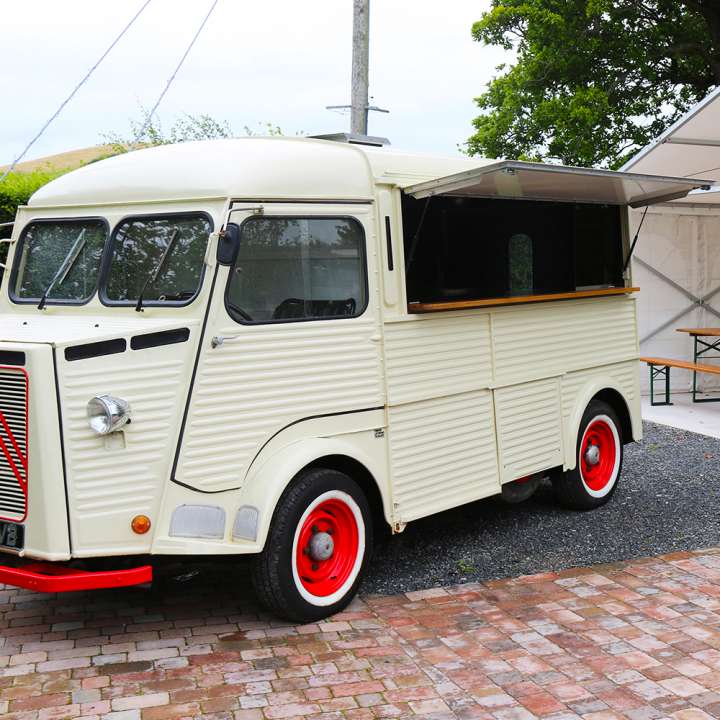 The Terrace is Beetham Nurseries' brand new outdoor street food area, offering hot & cold drinks, freshly made tasty food and home-baked treats all from our vintage Citroen Van and Horse Box. Join us for a freshly flipped burger, a side of fries or a sweet treat, washed down with a hot or cold beverage. Our menu on The Terrace is curated by our team of chefs and will change every two weeks, meaning there is always something new to try when dining with us.
Capture the rest of the summer weather in a safe, open-air environment complete with marquee to shelter on the rainier days. Meet up with friends and family with plenty of space to enjoy premium, made to order food and make memories in this brand new area of Beetham Nurseries.
The Terrace can be accessed directly through The Food Hall or to the right of The Garden Cafe.
Opening Times
The Horse Box - Saturday & Sunday 10am - 4pm (Hot & Cold Drinks and Home Baked Sweet Treats)
The Vintage Van - Saturday & Sunday 11.30am - 3.30pm (Lunch - see menu below)
Menu
Our menu of freshly prepared food to order will be changed regularly; freshly baked sweets will be available daily. Here is our current Menu:
The Ultimate Cheeseburger - Home made brioche bun topped with a signature beef burger, bacon, mozzarella & cheddar cheese, grilled onions, pickles and our secret burger sauce.
Pulled Pork Bun - Slow cooked BBQ pulled pork on a home made brioche bun with mozzarella, bread & butter pickles and a creamy coleslaw.
The Veggie Burger - Spiced chickpea burger on home made ciabatta with avocado, garlic mayo, pickles, tomato, rocket and topped with Hawkshead spiced mango ketchup.
Pulled Pork Fries - Crispy fries loaded with BBQ pulled pork, a cheesy sauce and crispy smoked bacon pieces.
Chilli Fries - Crispy fries loaded with chilli con-carne, sour cream, jalapenos and fresh coriander.