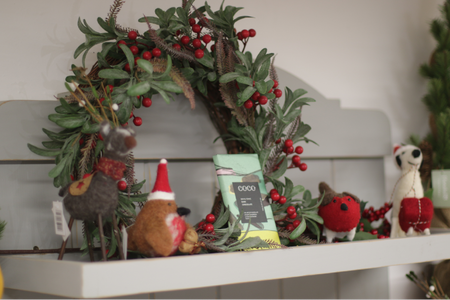 Christmas preparations are well underway here at Beetham Nurseries as we get ready to welcome the most magical time of the year. We've been working hard to deck out the garden centre with lovingly curated Christmas themes. From the frosted Nordic forest to classic ribbon-strung jingle bells and quirky felted festive dinosaurs - there are decorations to suit all tastes and everything you need to turn your home into a winter wonderland.
Above all else – Christmas is a time for giving, and we've no doubt you've got a whole host of friends, family, even work colleagues to buy presents for. Finding the right gift can be challenging, so if you need a little festive inspiration, we've put together a gift guide to help you out.
Christmas Gifts for Children
We have a whole range of wonderful gifts for children available both in-store and online. Our favourites are always the gifts that encourage creativity and feed the imagination, and you'll find plenty of toys, games and craft kits at Beetham Nurseries. Here are a few of our favourites:
Create Your Own Ocean Puppets Kit
We've got lots of simple origami and paper crafting kits suitable for little hands. We particularly love these hand puppets because you can use them for imaginative play once you've made them; they're not purely ornamental.
Dinosaurs Lolly Stick Puzzles
Perfect for developing minds, our lolly stick puzzles are bright and engaging without being too intricate or containing small parts.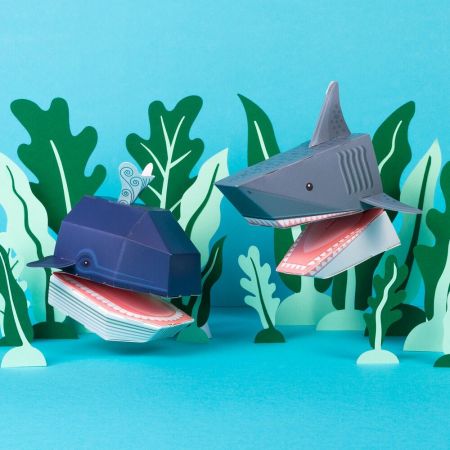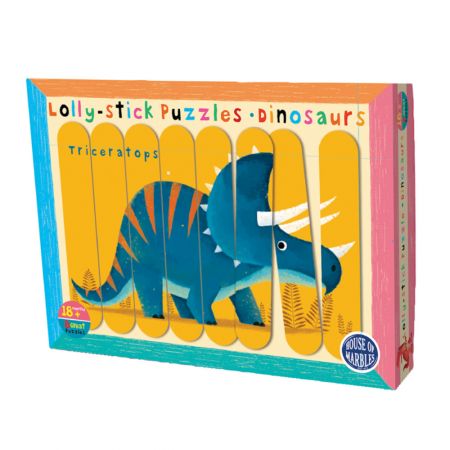 Children's Stocking Filler
If you're looking for exciting gifts or stocking fillers for children, our collection of Dinosaur felt hanging decorations are the perfect choice for little ones to have their very own decorations to hang on the family tree.

Gifts for Your Significant Others
Whoever the special someone is in your life, we've got a huge range of gifts across our homeware, food, drink, bath and body collections - whether you want something practical, something to help them relax or an indulgent treat. Many of our products make perfect presents for couples, should you happen to be on the hunt for something for your parents, in-laws or friends.
Abeeko Smoke Wine Glasses
We've picked these stunningly elegant, hand-blown wine glasses as an example of just one of the unique gifts for her we have available at Beetham Nurseries. Made from recycled glass and featuring stylish etching, these glasses will be received warmly by anyone who loves hosting dinner parties or entertaining at home.
Cycle the Lakes Map
We have a wonderful collection of beautifully illustrated maps from Oldfield Designs that would be well suited to the ramblers, cyclists and wild swimmers in your life. We've picked the Cycle the Lakes design to feature here, but you can browse the full selection on our gifts for men page.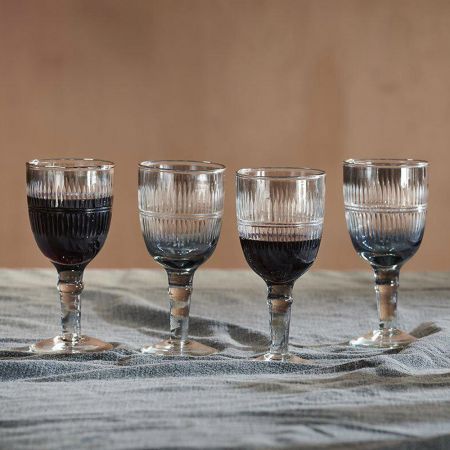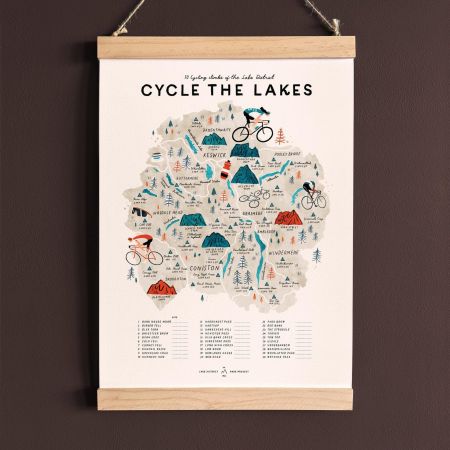 Stocking Fillers for Them
We love this tall Nordic Santa from our American Dream Theme as a little festive extra to add some traditional Christmas cheer to any gift you give this winter. Browse our American Dream collection for twinkling lights and those classic deep reds and greens associated with Christmas.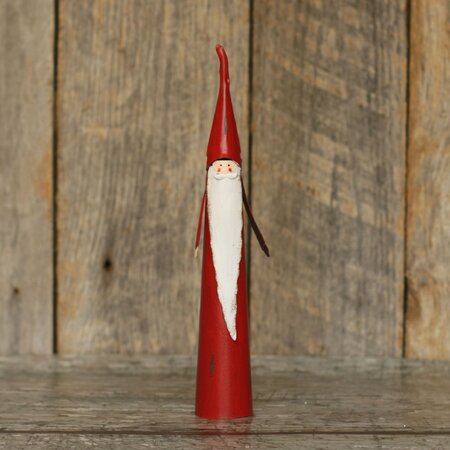 Gifts for Avid Gardeners
We wouldn't be much of a garden centre if we didn't recommend gardening gifts for the green-fingered friends in your life.
Deep Violet Watering Can
If you want to get your gardener something practical, we have many tools and accessories. We've picked this stylish Kent & Stowe watering can because it will not only look great as a piece of garden décor but can also be used for everyday watering.
Gathering – Setting the Natural Table
If your garden-lover already has all the tools they could ever need, why not get them something nature-adjacent like this beautiful book by Gemma Ingalls. 'Gathering – Setting the Natural Table' offers an artisanal catalogue of inspiration for welcoming nature into interior design.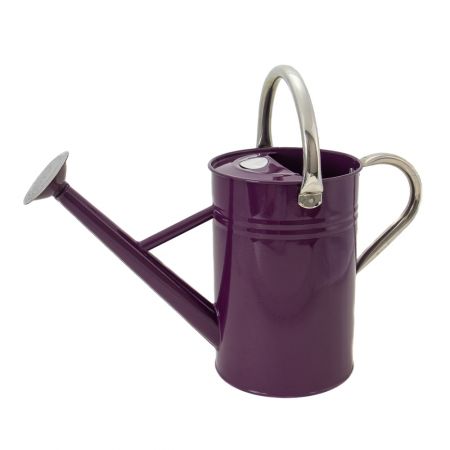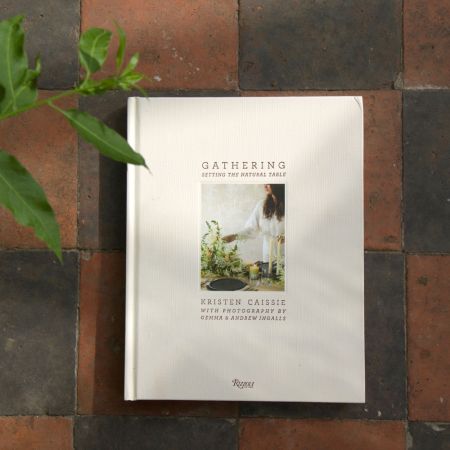 Stocking Fillers for Gardeners
Over in our Frosted Theme collection, you'll find Christmas decorations that are practically made for nature lovers and gardeners – none more so than the Gardener's Dome Bauble. Inside the dome sits an adorable robin atop a pair of wellington boots, accompanied by a snowcapped watering can.
Gifts for Keen Cooks and Foodies
Our Food and Drinks selection features a huge range of tasty treats, boutique liqueurs and artisan pantry staples all year round – but at Christmas, it becomes a real treasure trove. But, of course, you can never go wrong with the gift of food – so this section is particularly helpful if you're stuck for ideas.
Coco Chocolatier Milk Chocolate Gift Box
We sell all of Coco Chocolatier's flavours separately, but if you can't decide, we always recommend you go for all of them with the Milk Chocolate Gift Box. The chocolate comes in a beautifully presented box, and the curious range of flavours is sure to satisfy even the pickiest tastebuds.
The Smokey Carter American Road Trip Spice Rub Tube
Smokey Cater offers a range of gifting tubes that make excellent gifts for keen cooks. You can browse the full range in our Christmas Food and Alcohol collection – we've picked the spice rub tube to feature here, which is perfect for fans of the BBQ.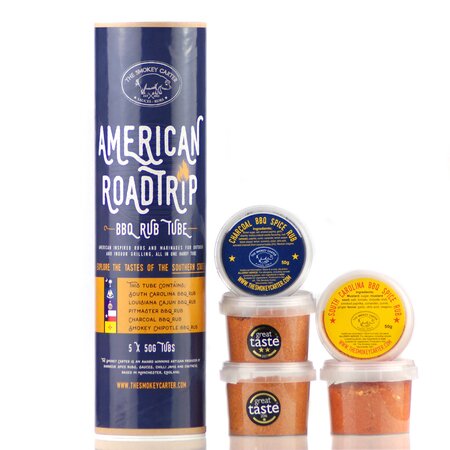 We hope this guide helped spark some inspiration and gave you some ideas for Christmas gifts that you may not have considered before. Everything we're talking about today and so much more is available in-store at Beetham Nurseries and online. Contact us today if you'd like any more information about visiting us or the products we stock.