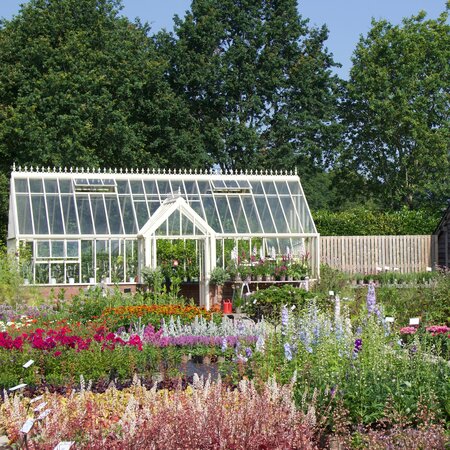 Spring has officially arrived at Beetham Nurseries, with the annual reopening of The Growing Nursery. The Growing Nursery will reopen on:
Saturday 4th March 2023
The Growing Nursery is where our team grow and sell thousands of the highest quality perennials each year. From spring, through to summer and to the end of Autumn, customers can enjoy this plant lovers' paradise and shop trusty favourites as well as new and unusual varieties of perennials. We can't wait to open our doors again this Saturday, and welcome you back! To celebrate our reopening, Garden Club members can take advantage of 10% discount on all plants in The Growing Nursery on Saturday 4th and Sunday 5th March (exclusions may apply).
Opening Hours
Monday - Saturday 9am - 5pm, Sundays 10am - 4pm (tills open at 10.30am)