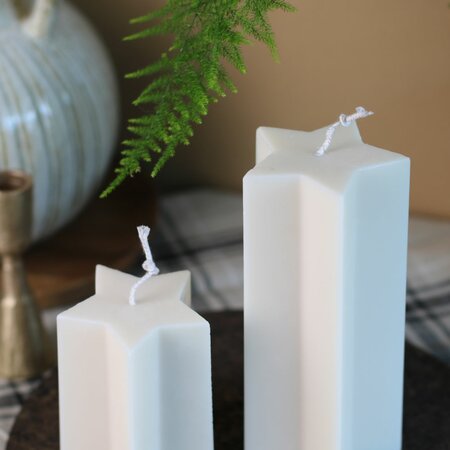 We are proud to supply a large range of premium products sourced locally, nationally and internationally right across Beetham Nurseries. Many of our suppliers have interesting stories to tell, and so across 2023, we plan to celebrate a number of our local producers, that have fantastic products and we will help share those stories.
Hanna Home
Based in Cartmel Fell, just a short drive from us here at Beetham Nurseries, Hanna Home is a candle and home fragrance producer.
Hand-crafted in the farm workshop, Hanna Home believes that having a beautiful candle in your home shouldn't impact the environment in a negative way; that's why all of Hanna's candles are made with soy wax, are vegan and cruelty free. Not only that, all wicks are made from structured paper threads or wood, and all packaging is 95% recyclable.
Each candle is designed to the highest quality by Hanna, and produced by hand in the workshop on the family farm, in the glorious Lake District. Minimal in style, all the candles look beautiful as decorative pieces as well as to burn and enjoy for many hours.
Look out for lots of content on our website and via our social media in the coming weeks, and learn more about this wonderful, local brand that we are so proud to supply. Shop Hanna Home both in-store and online here at Beetham Nurseries.