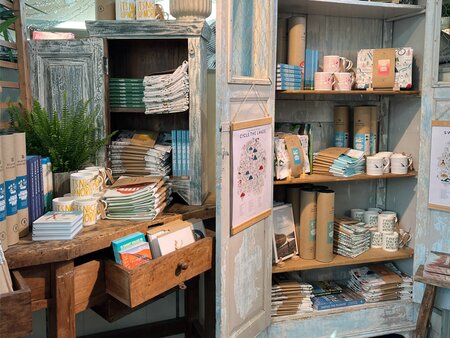 We are proud to supply a large range of premium products sourced locally, nationally and internationally right across Beetham Nurseries. Many of our suppliers have interesting stories to tell, and so across 2023, we plan to celebrate a number of our local producers, that have fantastic products and we will help share those stories.
Each Brand Spotlight will be highlighted in-store and online, and we will be sharing information about their business and products across that time. We are delighted to announce that Oldfield Design Co. are our next Brand Spotlight!
Founded and Made in Cumbria
Designed and made in Cumbria, Oldfield Design Co. are creators of lovingly crafted prints and keepsake gifts, celebrating a life lived outdoors (and up north!). We are so delighted to have yet another fantastic local business take the stage as our next Brand Spotlight, and we can't wait to showcase their fantastic range of products with you.
Oldfield Design Co are a Cumbrian based design duo sharing their passion for a life lived outdoors, through bright and fun designs for the home, or camper-van! Designer and illustrator Jack illustrates prints and products that inspire people to embrace activities within the national parks around the north of the UK. From map checklists that focus on outdoor achievements to tick off to illustrated tea towels perfect for gifting, this duo have a fantastic range of products available.
Passionate about creating goods that are practical, sustainable and original, Oldfield Design Co are keen to ensure that they work with local businesses and suppliers within a close radius of Cumbria / the North wherever possible.
Shop Oldfield Design Co. both in-store and online here at Beetham Nurseries