Garden Planning Ideas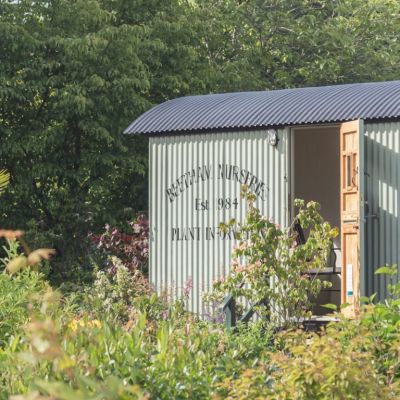 Containers
Containers are a great way of adding a little seasonal colour into your garden. They can be easily moved around at will and lend themselves well to shrubs, bulbs and grow your own fruit and veg.
Hedges
Hedges can be used not only as boundaries but also as a backdrop to flower borders and water features. This year, why not consider having a go at topiary and create an area of interest that contains quirky or classically refined shapes. As an added bonus these can also attract birds and wildlife. We have a variety of evergreen and deciduous hedges in stock.
Patios and Paths
If you are wanting to create a particular kind of mood in your garden, then paths and patios can work well. Whilst they're essential for linking parts of the garden, they can also evoke feelings and emotion. Create meandering paths to give a sense of mystery and relaxation or create bold straight lines for a more formal and structured approach.
Adding a Water Feature
Water features can give a garden an extra dimension or focal point; not only does running water create tranquility with soft sounds and reflections but it can also attract an abundance of wildlife. You could consider making a bold statement with a large water fountain or a pond; a more subtle approach would be to create an area with a water trough containing aquatic plants.
Mixed Planting
Think about your borders for the coming year, what colour they will be, what and where you will plant. Maybe you will fill them with herbaceous perennials, hardy perennials, shrubs or bedding plants. If you don't want to start from seed, then once the season gets under way we will have a large selection of herbaceous perennials for you to choose from, grown by us and available in our Growing Nursery. Need advice? Pop in and see us, we're always happy to help.
Grow Your Own
If you've never had a go at growing your own fruit and veg then why not make this the year that you start? We have everything here in the nursery that you will need to get started - you can start from seed or wait until a little later in the year when we will have young plants (usually around the end of April) available that we've grown in order to give you a head start. Start in March by growing your own potatoes and planting garlic, onions and shallots!