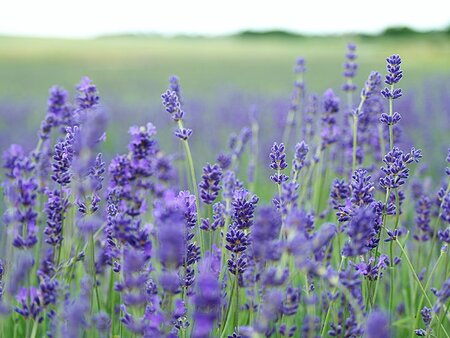 Summer Solstice has arrived here at Beetham Nurseries, and with that sees so much activity within The Growing Nursery. Keep reading to find out what's looking great at the moment, what we've been up to as a team, and our top tips for the month ahead!
Monthly Quiz
Do you fancy your chances at this month's quiz? Find the answers at the bottom of this page, but no cheating!
Which genus of plant has the variety 'Bishop of Llandaff'?
This perennial is much love as a great, long lasting cut flower, which can be dwarf or tall and has 'Indian Summer' as one of its varieties
Work out the anagram: A Late flowering perennial, giving colour in the autumn. RAETS
What's Looking Great This Month?
Where to start! This time of year sees so much interest amongst the plants of the Growing Nursery. Lilies, Astilbe, Hardy Geraniums are all looking fantastic, and Achillea are just coming into flower. All of these will add something different and interesting to your outdoor space this summer.
Any Special Offers This Month?
Lilies are now £7.99, down from £9.99 whilst stocks last.
Top Tips for Beginners
We have had some very hot and dry weather recently, so it's always wise to water early in the morning and the evening, rather than in the sun. If you water in the middle of the day, the water may evaporate and drops can act as lenses on the leaves, which may discolour them in the sun. This year has been fantastic so far for roses, and it's important to feed them with specific rose feed after their first flowering, to ensure a good next crop of buds.
Top Tips for All Gardeners
Be sure to keep climbing plants tied in, and keep feeding & watering all plants. Deadhead roses where necessary, too. Now is the time to be successively sowing salad crops such as lettuce, radish etc. to ensure a continuous supply throughout the summer months. Finally, Remove dandelion & docks before they seed!
What Are We Up To This Month?
As you can imagine, there is A LOT of watering going on at the moment! We are continuing to get plants out for sale, in-between potting up plugs and potting on earlier plantings for future sales. We are always making sure we have a continuous supply of best sellers, including Salvia Amistad, Verbena Bampton and Lychnis Hill Grounds, all of which appear in our beautiful planted beds.
What To Focus On This Month...
With the increasing hot weather, why not incorporate plants for gravel gardens into any new spaces you may be designing, or spaces that receive a lot of sunshine? These plants love the sun, with plenty of drainage, and they don't need much water which is always a bonus!
Sempervivum
Agave
Cistus
Senecio
Lavender
Stipa Tenuissima
Pennisetum
All of the above plants provide food for insects, too.
Our Team's Pick of the Month
Our top pick this month is Kniphofia - Rocket's Red Glare. This dramatic, bold perennial has stunning two tones of red and cream, and goes beautifully with grasses in a prairie planting plan.
So there you have it, another month of top tips and plant suggestions for your own outdoor space; we hope to welcome you to The Growing Nursery very soon... we are open Monday to Saturday 9am - 5pm and Sunday 10.30am - 4.30pm. If you have any questions or queries, please don't hesitate to contact us.
Quiz answers:
Dahlia
Alstroemerias
Aster