Here in the Garden Centre, we are now offering quadruple points to all Garden Club members on purchases of houseplants, right through to Christmas Eve.

So if you are struggling to find the perfect gift for a loved one, or simply want to treat yourself, take advantage of this exclusive offer available in store. Here are some ideas to inspire your gifting this Christmas...
PRICKLY PLANTS
Cacti require very little care, and are therefore a great gift for someone who is more of a beginner when it comes to caring for houseplants.

Most cacti can be placed on a bright windowsill enjoying full sun all year round. During the winter it is beneficial for plants to have cool night temperatures of 8-10°C as a minimum.

Central heating is not usually a problem for these plants over the winter; just remember they need sufficient water to prevent them from shrivelling. Large and small, we have a variety of cacti in the Garden Centre.
HAPPY HANGING PLANTS
Hanging plants can add structure and interest to any indoor space, and are a fantastic and unique gift for a loved one.

This Sedum 'Burrito' boasts tails of plump, blue-green leaves and will flower star shaped pink florals in the summer.

Enjoying dappled shade, this houseplant can actually be moved outside in the summer time, although do not let it fall below around 13°C.
TENACIOUS YET TINY PLANTS
Plants of all sizes can make a fantastic gift, or fill that perfect empty space in the home with interest and life. We have tiny plants which make fantastic stocking fillers (although we're not sure a stocking will be the best place for them!) and are great, especially for children.

We have a large selection of succulents both with and without pots, so you're sure to find the perfect plant to either treat a loved one or yourself this Christmas.
MERRY & BRIGHT PLANTS
At this time of the year we can't forget the Poinsettia! Here in store we have large and small and a mix of colours (please call ahead for availability if you're looking for a specific shade).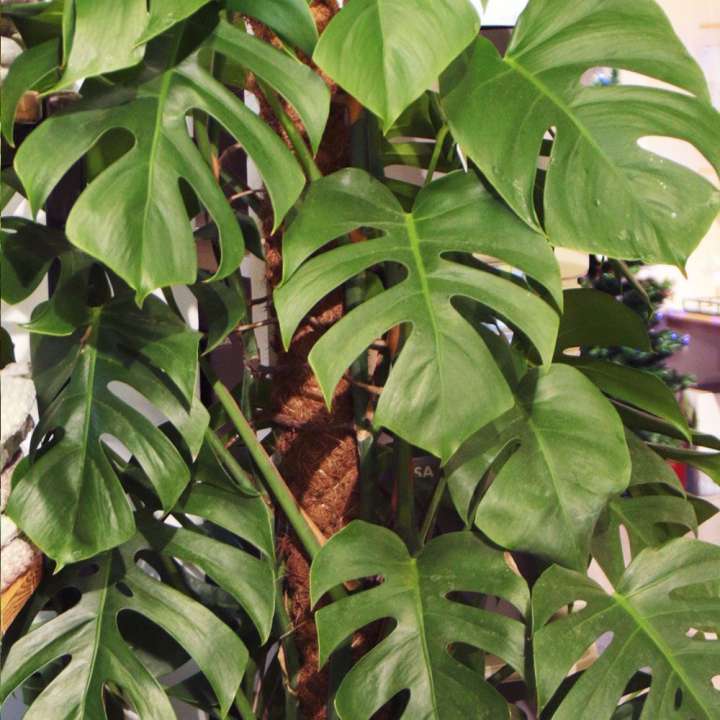 Remember to keep Poinsettias out of draughty areas and away from direct sunlight, and be careful when transporting Poinsettias home as the cold outdoor temperatures can damage the foliage.

We will always wrap your plants for you at the till to give them extra protection, and be sure to take one of our very own Poinsettia Care Guides home with you.
LARGER THAN LIFE PLANTS
If you're looking to buy a particularly special gift, then look no further than our larger houseplants in store. We have a variety of plants available including Monstera and Calathea, all with their own personality and shape!

We also have a large selection of indoor plant pots to accompany any houseplant, along with accessories too.

Did you also know we offer local delivery? If the plant is too large to fit into your car or you'd like it to be delivered directly to its recipient, ask in store for more details about our delivery areas.