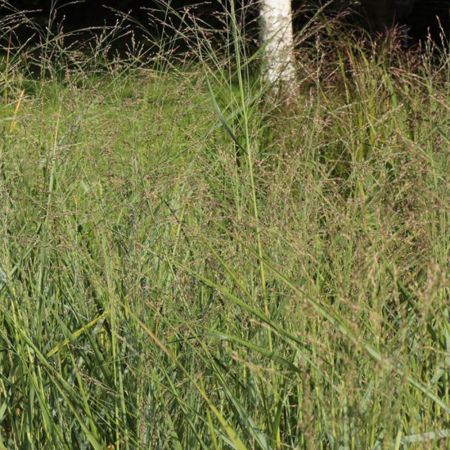 Now is the time of the year when Grasses really come into their own, and here in The Growing Nursery we have a wide selection, offering a variety of forms and structures to be added to your outdoor space. Here are just some of our favourites in a little more detail. Plenty more can be found in The Growing Nursery and if you have a specific plant in mind, don't hesitate to contact us before you visit to ensure we have it in stock.
PANICUM VIRGATUM 'PRAIRIE SKY'
This herbaceous, clump forming, upright grass provides flat and narrow steely blue leaves and attractive, airy flowerhead with pendant clusters of red-brown spikelets.
The whole plant turns to a soft gold in the autumn, appropriately changing for the time of year.
This plant will grow to 1 metre in heigh in full sun.
MISCANTHUS SINENSIS 'DRONNING INGRID'
This perennial grass with olive leaves will turn a burnt red in the autumn. Dark red flower spikes in late summer provide interest and contrast beautifully with the changing palette of the leaves.
This plant prefers full sun and will grow hardily to 1.5 metres in height.
STIPA TENUISSIMA
A perennial grass with narrow, bright green leaves. Soft feathery, greenish white panicles age to buff throughout the summer, remaining ornamental and providing fantastic structure until late autumn.
Flowering June to August, this grass prefers full sun and will grow hardily to around 60cm.
PENNISETUM 'KARLEY ROSE'
A beautiful, clump forming perennial grass with narrow, light green leaves. This plant provides attractive, shell pink flowers bristling with hairs.
This plant prefers full sun, well-draining soil and will grow to between 50cm and 1 metre.
The Growing Nursery is open 7 days a week; do ask a member of our team if you require any assistance when you visit us. For more information about about The Growing Nursery, please click here.